We are small teams doing BIG things!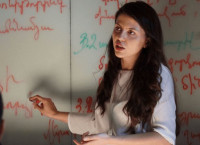 Julia Sahakyan Speaks about the Importance of Developing new tools for civic engagement in Armenia
07 July, 2021, 08:37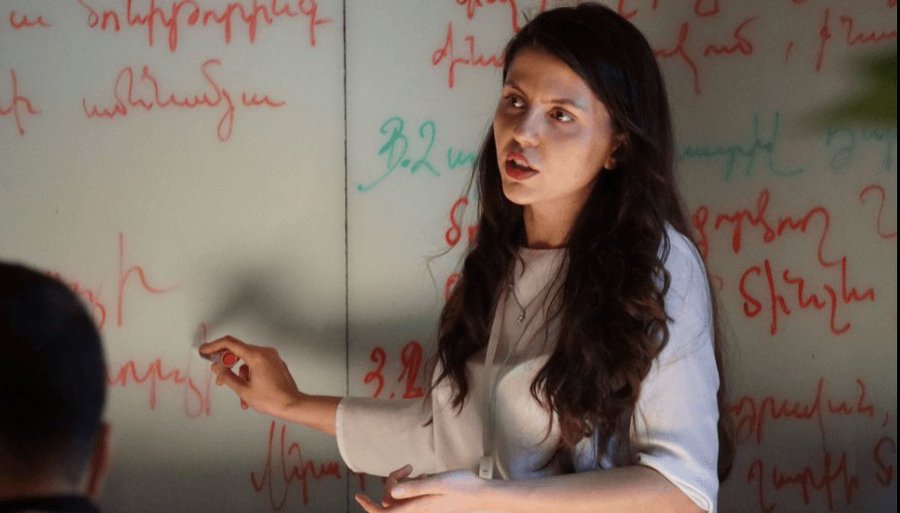 Julia Sahakyan, EPF Program Manager, previously a John Stuart Smith Fellow, shares her experience of being a JST fellow and her vision on the importance of deeper civic engagement in Armenia.
This article has been published on John Smith Trust website in June 2021. Available here.
As Armenia emerges from a period of instability and political turmoil, the country needs active and engaged citizens who understand their civic rights and duties more than ever. Civic engagement is an issue close to the heart of JST Fellow Julya Sahakyan (Armenia, 2018) and an area that she has spent most of her career working on. Most recently, Julya has been exploring new ways of instilling values and practices of civic engagement from a young age, and has taken inspiration from the Scottish Parliament's Education Centre to inform a new project soon to be launched with the UNDP and the Armenian Parliament.
Julya works for the Eurasia Partnership Foundation (EPF) in Yerevan. She manages the organisation's Good Governance Programme portfolio of projects funded by USAID, Swedish International Development Agency and the Black Sea Trust and focusing on urban development, citizen engagement, media development, and participatory policy making. Julya has an MA in Public Policy and Management from the University of Glasgow and spent a week of her JST Fellowship Programme in Edinburgh and so she is no stranger to Scotland. During a recent online meeting, Julya was grateful for the opportunity to re-connect with the Scottish Parliament's International Office staff, who had offered to help Julya during the research and design stage of her new civic education project. They gave a detailed overview of how the Parliament engages with children and young people, describing the practicalities of its Education Centre receiving school children and visiting remote schools, organising interactions between school children and MSPs and developing interactive educational tools to complement the National Curriculum – all with the aim of introducing children to political processes and decision-making at an early age and helping to create 'good citizens' of the future.
Julya has been passionate about governance issues since her undergraduate studies at the American University of Armenia and, during her JST Fellowship Programme in 2018, her individual Action Plan was centred around developing best practices in public participation in local governance and improving mechanisms for dialogue between communities and local authorities. Julya remembers, "at that time Armenia had just gone through the revolution and many of us did not imagine what would be real challenges for Armenia two years later. Now I can see that we need UK experience in the fields of good governance, rule of law and justice. This is the area where the current government faces enormous challenges and lacks the capacity and expertise."
Since completing her Fellowship Programme, Julya has been able to incorporate many of the ideas she came across in the UK into the many projects she has been involved with. "I learned about very specific ideas and solutions that can be implemented in Armenia…for instance during my visit to Milton Keynes, I learned about 'community branding' and 'innovation grants' and a social enterprise run by the local Community Foundation to channel benefits back to community. Another interesting idea came from the Local Government Association about peer reviews between community councils." Julya is now managing some of EPF's largest projects engaging citizens in decentralisation and local self-government reform processes, using media to create informed citizens and supporting civil society development. According to Julya, the comprehensive understanding of the system in the UK has given her the confidence to make targeted recommendations to relevant stakeholders engaged in the local governance system in Armenia.
Today Julya is an active member of the JST alumni community, joining online discussions and maintaining her connections with the UK.
June 2021
Allowed file types: .pdf, .doc, .docx, .xsl, .xsls, .jpg
No file choosen