We are small teams doing BIG things!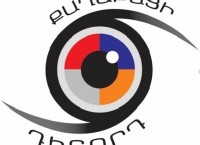 "Citizen Observer" Initiative calls on citizens of Armenia to become observers
22 October, 2015, 05:12
Referendum on constitutional amendments will be held in Armenia on December 6, 2015, which provides for complete change in the current constitution of the Republic of Armenia, except two articles.
Elections in the Republic of Armenia are generally rigged, violating citizens' rights to free expression of their will and to equal suffrage, and impeding full realization of the people's power. A tool enabling to falsify voters' turnout and election results has been actively used recently at the expense of the citizens who are absent from Armenia.
In view of the significance of constitution in the establishment and existence of the country's statehood and the vicious practice of falsifying people's vote in our country much importance is attached to public oversight of the referendum legitimacy and citizens' direct and mass involvement in it.
"Citizen Observer" Initiative intends to carry out large-scale observation mission with like-minded partners all over Armenia to prevent violations of law and to oversee the compliance of the referendum process with Armenia's legislation and international standards.
We call on the citizens of the Republic of Armenia who share this concern and are interested in fair and free elections to join our observation mission, acting as accredited observers and representatives of mass media to prevent the deterioration of referendum process and falsification of its results.
Prior training and legal consultation will be organized for observers. Violations of law will be complained in relevant bodies.
All those who are willing to be citizen-observers are requested to inform about their interest by November 1, 2015 via sending an email to [email protected] or calling 094 553069.
"Citizen Observer" Initiative is a coalition of public organizations, created in May, 2013. The initiative is comprised of "Transparency International Anti-corruption Center," "Europe in Law Association," ""Asparez" Journalists Club," "Helsinki Citizens Assembly Vanadzor Office" non-governmental organizations.
Original source can be found here.
Allowed file types: .pdf, .doc, .docx, .xsl, .xsls, .jpg
No file choosen