We are small teams doing BIG things!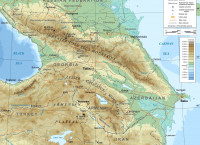 Statement on the escalation of conflict in Nagorny Karabakh (in Russian)
01 October, 2020, 12:23
Мы, нижеподписавшиеся, глубоко взволнованы сообщениями о вооруженных столкновениях и человеческих жертвах в зоне карабахского конфликта. Военное противостояние — это путь в никуда для людей, связавших свою судьбу с этой землей.
Этим обращением мы хотим поддержать армян и азербайджанцев, наших друзей и коллег, всех тех, кто пострадал и по сей день страдает от нерешенного конфликта в Карабахе, всех, кто считает, что нет приемлемого решения конфликта через человеческие жертвы и разрушенные судьбы.
Мы призываем всех, в чьих силах остановить кровопролитие, отказаться от политики, приводящей к насилию или оправдывающей насилие, сделать все возможное для того, чтобы вернуть стороны к мирным переговорам.
Заявление подписали:
Ахвледиани Маргарита
Бенделиани Элико
Гегешидзе Арчил
Джавахишвили Джана
Закареишвили Паата
Купарадзе Мамука
Мирзиашвили Михеил
Хаиндрава Ивлиан
Allowed file types: .pdf, .doc, .docx, .xsl, .xsls, .jpg
No file choosen